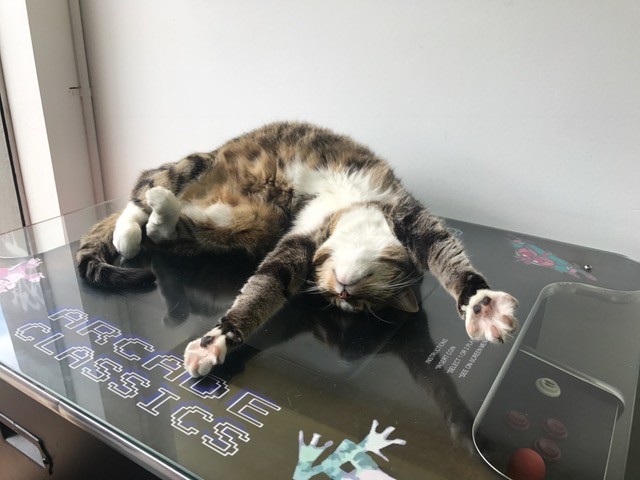 21 Jan

Betty's riding the fame train (again)

Yewwww…. What a start to the year.

As a feline that helps run a Melbourne hair salon, I am accustomed to getting attention from humans who can't quite believe how seriously I take my lap-warming and client entertaining duties.

But the kind folk from Love Meow recently went a step further and featured me on their website. Cue: worldwide love, adoration, thousands of new followers and a tonne of messages from people around the world keen to get a slice of me.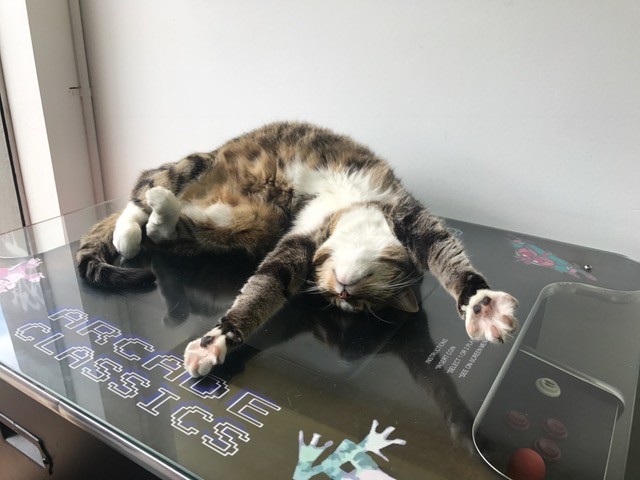 From a production company in the UK to a morning television show in Dallas, Texas, I've been inundated with people wanting to feature me on their shows and websites. I've officially gone viral baby!
Of course, I'm no stranger to fame. In the past I've appeared on a Japanese television show and graced the front cover of Time Out magazine, so I'm no overnight success. David Bowie's Fame has
always been my favourite tune to strut around the salon to and now it's my official anthem.
While my resurgent fame has dominated most of my time of late (my paws are tired from replying to all my fans on Instagram), the salon has been equally busy since it reopened after the end-of- year
break.
We've recently welcomed a wonderful apprentice to the team. You'll see Claudia helping out around the salon, washing hair, answering the phone, making tea, patting me and generally being awesome. Fotini and Sarah are still with us part time while they balance work with studies, so they are available for limited appointments. David and Chris are still both making hair dreams come true on a full time basis.
In other news, the vintage arcade game table had been repaired so all you retro game loving nerds can get a side serve of Pac Man with your hair cut. Oh and we're now stocking a new men's grooming range for our other furry friends!
You may be wondering if I'm now too famous to mix it with salon customers but I can assure you I am a woman of the people and can't wait to warm more laps this year. Don't be a stranger, come and say hi soon!
Love,
Betty "I'm kind of a big deal" Boo